Senior Member
Join Date: Oct 2013
Posts: 179
(Thread Starter)
KTM 390 Duke Recall... Sorta.
---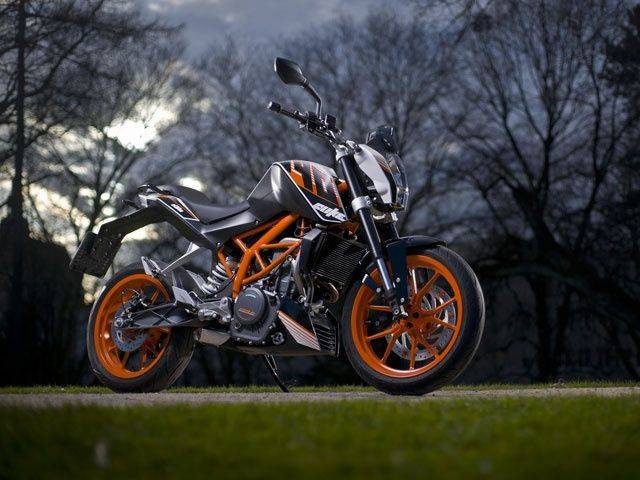 It appears that KTM is trying to quietly fix a problem with some of its KTM 390 Duke bikes without actually submitting a formal recall. They are instead calling it TI, or technical information.
Bikes built before March of this year may have their front sprocket misaligned, and as a result, the chain may come off the teeth. The problem was detected by KTM, and bikes built since March have proper front sprockets installed instead of the faulty ones.
KTM has not issued a formal recall because that is only done for "safety related issues," though I'm not exactly sure how the chain coming off is not a safety issue. Instead dealers are quietly fixing the problem during routine service operations.
KTm doesn't want to tell you, but luckily I am here to relay the news to you guys. If your 390 Duke was built before March, maybe you should think about taking it in to get things checked out.
KTM 390 Duke Recalled... But Not Quite So
Senior Member
Join Date: Nov 2013
Location: Malaysia
Posts: 570
---
~ride as if you have stolen it~
because its not a safety issue like your wheel falling off. Plenty of people have ad chains let go/throttle cables snap on them while out on the road. Theres worse things, like not having brakes.
Its really not so sinister as the linked article tries to make it seem, phil got a letter in the mail after all
Its a no cost fix regardless...
Senior Member
Join Date: Sep 2013
Posts: 1,087
That is true, I guess some publications like to make things seem like a bigger issue than they are.
I had this sprocket changed during my second service.
It was a quiet affair - the technician told me about it when he started removing the sprocket cover.
To my surprise, I have not been hearing chain slapping noise after the change.
Its been about 600kms since the service and usually within 300kms the chain would start slapping.

P.S: There is no change in the number of teeth in the sprocket.
Senior Member
Join Date: Sep 2013
Posts: 208
Well I'm glad to hear that this is not actually as big an issue as some may have us believe. I still think that it could be a safety issue, but as long as no one is getting hurt and KTM is doing their best to fix the problem, I guess there is not much to worry about.

Are people, or aren't they getting letters though?
they're also doing it when you bring the bike in for service, simtech had his done when he went in for regular service...
Senior Member
Join Date: Oct 2013
Posts: 112
Wasn't this a known issue ages ago? I'm pretty sure mine was replaced before i took deliver back in november
Senior Member
Join Date: Oct 2013
Posts: 112
Senior Member
Join Date: Oct 2013
Location: Far North QLD Oz
Posts: 817
Posting Rules

You may not post new threads

You may not post replies

You may not post attachments

You may not edit your posts

---

HTML code is Off

---