Had a bit of an issue on yesterday's ride and figure its something to fix when you receive it or if you already have one.
The bolts that hold the rear brake and gear lever onto the foot rests dont have threadlock on them. An easy fix just undo the bolt and be careful of the washer between the lever and mount, put some goo on and place back in. You dont have to disconnect anything but you will have to put the washer back in between it.
I will speak with KTM on Monday as it should be warranty.
New Parts
Lever
2 Bearings
2 Washers
1 Bolt
Some pics.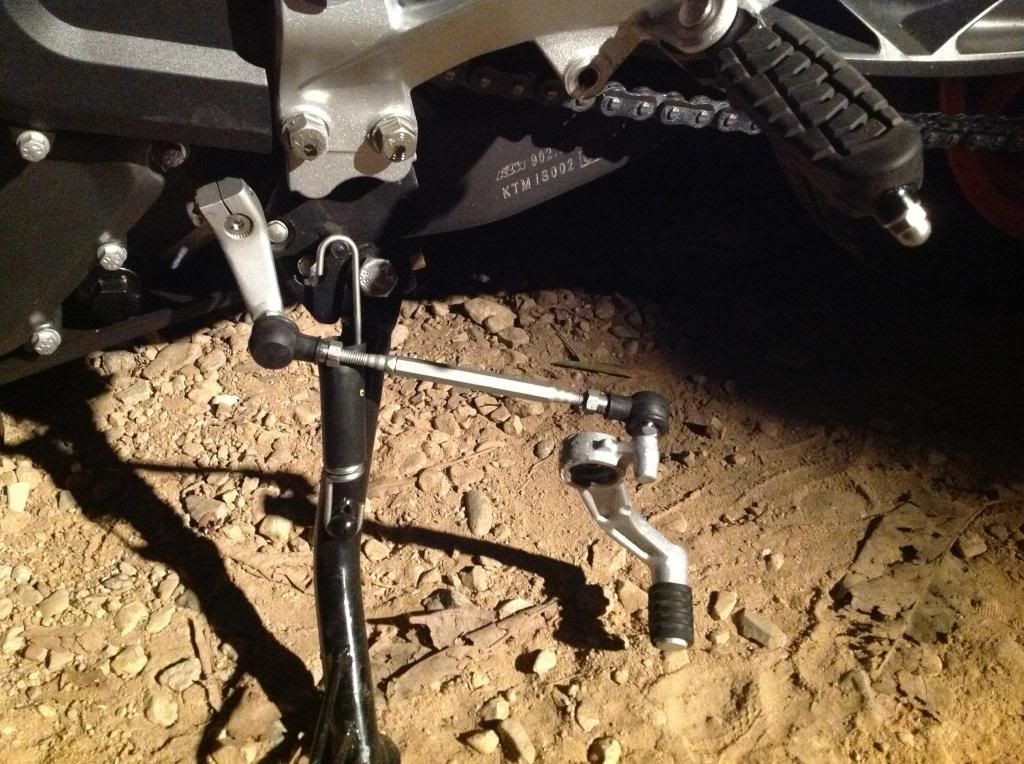 Makes a mess when it dragges along the ground at 100km/h