Discussion Starter
·
#1
·
Now that I have spent some time with the bike I thought I would do a bit of a review on it.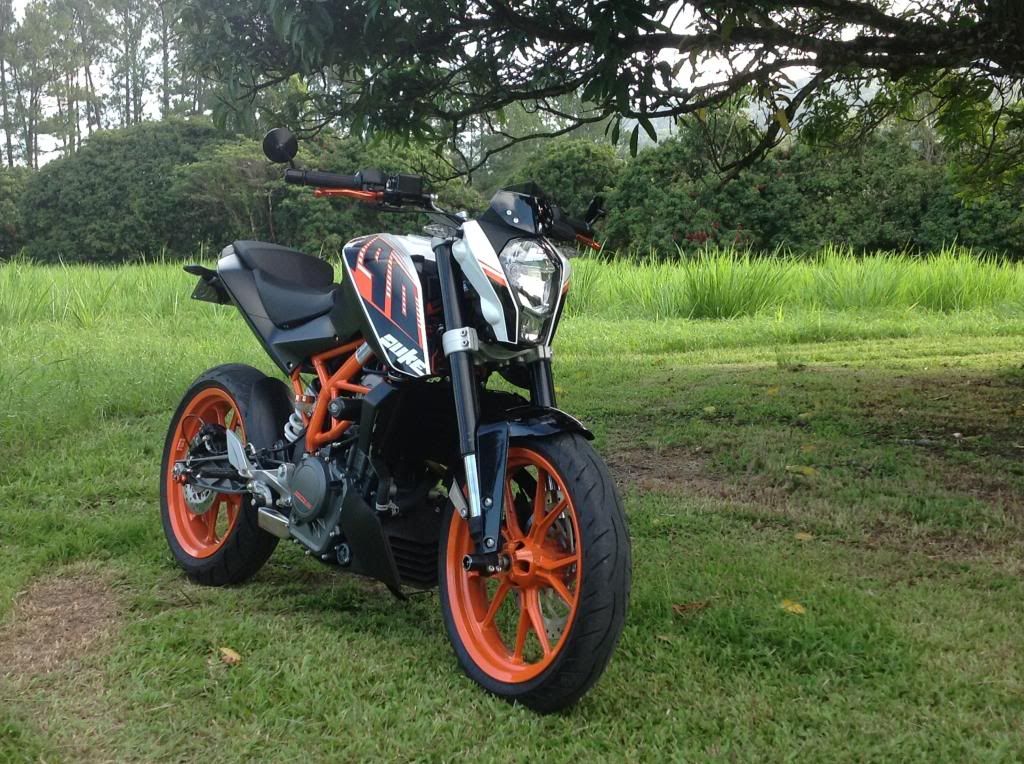 Parts Quality:
Hand Controls - There what you'd expect and have all the buttons although you can tell they will eventually cause you trouble.
*Start Button, already become tempermental where it requires to be pushed in a certain spot.
*High Beam, can be annoying and a little cumbersome to dip down at times with gloves on.
*Indicator-Horn-Flasher- Emergency Kill, all positioned well and have had no issues.
*Clutch, its heavy but feel is ok. It could do with some adjustment as engagement is at the very begining of the stroke.
*Accelerator, originally I had planned to change the ratio and I still might although since installing the PowerTronic it wont be as aggressive as originally planned. In standard trim its way to long and causes you to double grab for full throttle.
Digital Display - I like the display and have no problems with reading it at a quick glance. There have been some comments regarding the small RPM tree being hard to read but I figure if your busy looking at it then you shouldnt be on it.
One problem with it is the condensation that happens underneath the glass protector screen, it can make it impossible to read and is something that needs to be sorted out. It also blinds you when the sun hits it.
Foot Controls - A lot of free play in the gear selector linkage. The linkage rod seems lightweight and is something that will be replaced sooner than later.
Suspension - This is one area that really requires attention, the rear is terrible and Im reminded of replacing my shocks in my old 77 Holden ute, while the fronts become so soft after a while that you get roughly 60 to 80mm travel when you jump on the front brakes. Still undecided which way im going but theres a few ideas being thrown around.
Brakes & ABS - Im not really a fan of the braking system, the fronts are up to standard "just" but they dont perform like they should and the rear becomes so unsettled with the smallest ripples in the road that Im always asking myself why do I have the ABS on. I have sorced parts to replace the masters and rear caliper but the 80mm front is throwing me at the moment.
Wiring - Connections and wire quality is good and has a fair few connections Ive never seen before but I like. The downfall is theres a fair amount of it and its routed and mounted in some weird places. It does what its supposed to do but a quality custom loom would go a long way in cleaning the mess up and removing some weight.
Nuts and Bolts - you wont be needing a Torx kit for the 390, pretty much every nut and bolt is what you will find down your local Bolt shop. I reckon this is a good thing as I will usally be able to get out of trouble.
Seating - The seat is pretty stiff and the first day or two will leave you a little sore but if you ride all the time it will soon be forgotten. Having said that Im on the look out for the Ergo seat even thou I ride every chance I get.
Lights - Low beam can be pretty poor in the unlit areas while the high beam is pretty good. Will look at changing these in the future but are not something that needs addressing.
Tyres - So far I have been happy with the M5's except under heavy engine breaking when the rear likes to get light very fast and in the wet they can occasionally become doughy with little feedback from the front. A bit more questioning has got me thinking its road temp regarding the fronts in the wet as they handle differently at the different altitudes I travel through.
Engine:
Theres not much I can say about the mechanical side of things as everything works well and as it should, I hit the key it goes. The few issues that stand out are the loud gear changes (clunk!) and the heat which I beleive is mostly caused by the header and the exhaust canister. Both become incredibly hot and something I cannot understand is why they have the temp sensor jammed between the head and header? I will be working on a new system and am currently searching for a shop that can help me, theres one in Brisbane that seems to fit the bill.
In terms of performance it was fine for a person stepping up in class but really does need some help and $ to get the best from it if its not your first.
Servicing:
Its had the first 1000 done and thats it, currently up to 4000 now and hasnt used a drop of oil which Ive been keeping a very close eye on, will change it out now and check the quality.
Im actually impressed at how little I have to attend to it now everything is bedded in.
Fun Factor:
For me theres a lot of it but thats because its doing exactly what I wanted, I brought it for corners and although it has more potential with the right suspension it still corners and transitions really really well. I have no fear of throwing it over in the opposite direction and letting it sort itself out while I get back on the gas.
For outright speed its certainly not going to move your man (or girl) parts, if you've ridden large size bikes you know what your missing. The area that will satisfy is when your using 2,3,4 gears constantly at a rev range of 7000 and beyond. In this area its a completely different bike and one that can surprise a lot of other riders on the same road
Must Do's:
Apply Threadlock to the Gear and Brake foot control bolts.
Purchase a good quality radiator guard.
Check your front chain sprocket ring is fitted correctly.
Replace your Brake Pads with better quality ones.
Attention:
You get a lot of it, Im not talking the occasional weekly comment Im talking daily. The most common one is the same as everyone else gets "I didnt know KTM made road bikes".........If I had a dollar!
Overall Opinion:
Although Ive outlined a fair few areas that need attention it doesnt mean Im unhappy with the bike, its actually caused the opposite. Knowing any change I make can only improve it tends to remove any concern of touching a new bike.
I rode away with the bike for $7700, at that price your automatically making a trade off on quality but Im still trying to decide who got the better deal, KTM or me........to be honest I still feel like "I robbed them".
Oh and it destroys the Ninja 300 and CBR 500.
LAMS/ A2:
Brilliant bike for those looking to enter the road scene or trade up in class, its user friendly in standard form and has the ability to help your skills as a rider grow with it. The central balance the bike has is way ahead of its competition and the ride posture will help with control confidence as you always feel planted.
Throttle delivery is forgiving and the ABS will keep a sensible rider out of trouble, in this area its probably more forgiving than the 200 because that thing is peaky.